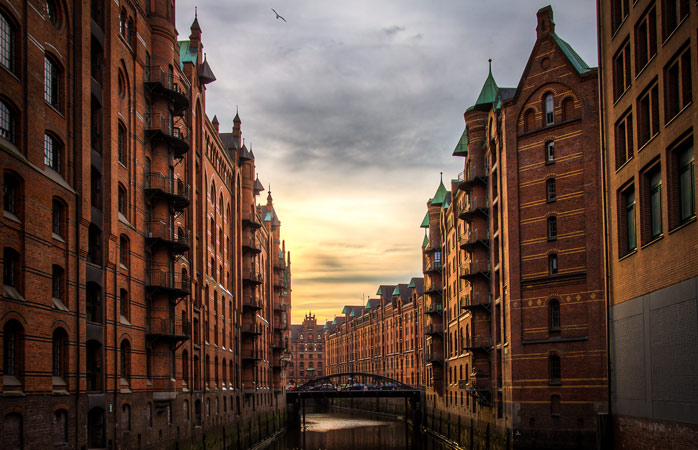 There's nothing like exploring the backstreets, nightlife and historic monuments of a new city. From medieval-walled metropolises to sports-loving capitals and maritime marvels, we've picked our top European city breaks for 2018.
Hamburg, Germany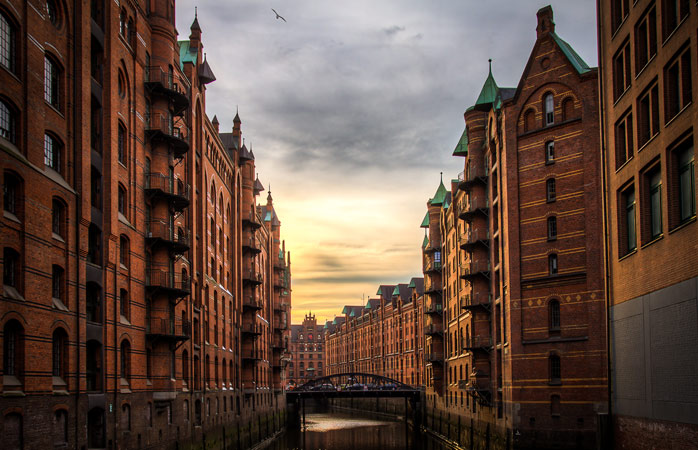 Known as the "gateway to the world", port city Hamburg is a maritime-infused wonder. The waters of the Elbe and Alster Lake are never far out of sight, although the city's many cultural and architectural spectacles will try to tempt you away.
Explore the central Mönckebergstraße, home to the Rathaus (city hall) and the nearby Rathausmarkt, always festive with events. Get historic at Speicherstadt, the world's largest warehouse district located in the port. Take a look at the impressive model railway exhibition at Miniatur Wunderland, and party the night away at Reeperbahn, a world-famous red-light district. Culture lovers can enjoy classical music at the Elbphilharmonie concert hall, Hamburg's newest addition to its architecture hall of fame.
Planning to travel on the cheap? Find the best things to do for free in Hamburg.
Find a flight to Hamburg
Braga, Portugal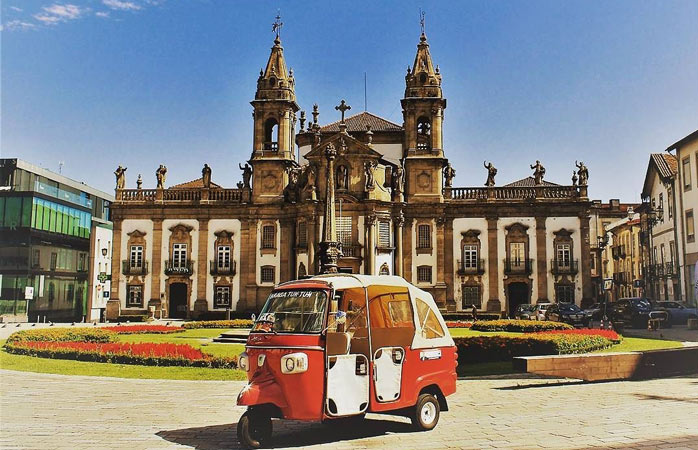 Braga, dubbed 'the Rome of Portugal' due to its significant architecture, is studded with stunning cathedrals, including the 12th-century Sé de Braga (Braga Cathedral) and the all-wood Tree of Life Chapel. History may be in the air, but Braga's elegant architecture, stately manicured plazas and pedestrian-only alleyways hide a youthful heart. Charming boutiques and cafes cater to a population of students, and the cobblestone streets come alive at night as the bars open. Enjoy coffee and gelato at Spirito, a delicious meal and cocktails at the sophisticated Brac Restaurante and evening entertainment at bar and music venue Quatorze. Then get up bright and early to climb the exquisite baroque stairway to the landmark Bom Jesus do Monte pilgrimage site.
Find a flight to Braga
Cluj-Napoca, Romania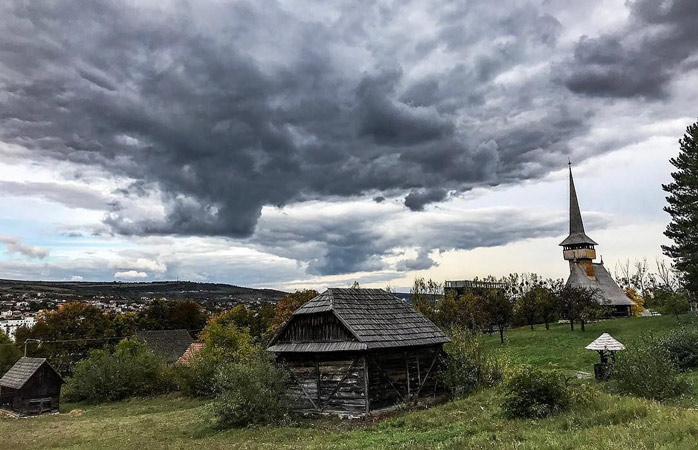 A millennia-old city fenced off by surrounding hills, Cluj-Napoca has leveraged its mountainous isolation to produce a rich, bohemian atmosphere. Music festivals, all-night bars and an all-you-can-drink assortment of cafes give visitors more than they've bargained for.
Start at Union Square, visiting St Michael's Church and Banffy Palace, relax at the picturesque Botanical Gardens and Central Park, and stroll around traditional peasant farmsteads at the outdoor Transylvanian Museum of Ethnography. A visit to Transylvania isn't complete without something spooky, so add a trip to the looming Hajongard Cemetery to your itinerary.
Transylvania is brimming with gems ready to be explored – get on the road and discover medieval towns, beautiful mountain landscapes and haunted castles with our itinerary through Transylvania.
Find a flight to Cluj-Napoca
Valencia, Spain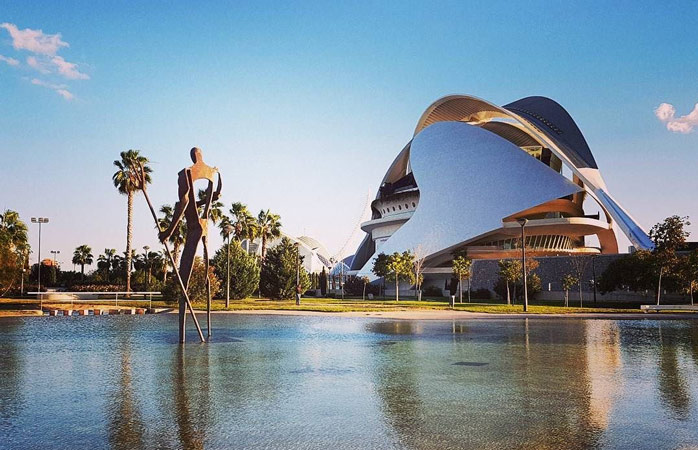 A lush, sun-kissed beauty, Valencia never misses a chance to take your breath away. Climb the Valencia Cathedral, home of the Holy Grail, and marvel at the city's verdant footprint. Among the sights are Turia Gardens, a former riverbed transformed into an expansive urban park, the futuristic City of Arts and Science and the picturesque beaches marking the city's perimeter. Explore the Barri del Carme's boutiques, marvel at the gothic Silk Exchange, shop at Mercat Central and check out the Torres de Quart, part of the old city's boundary wall. Visit in March for the Fallas festival, with its huge paper-mâché creations and daily fireworks.
Find a flight to Valencia
Zagreb, Croatia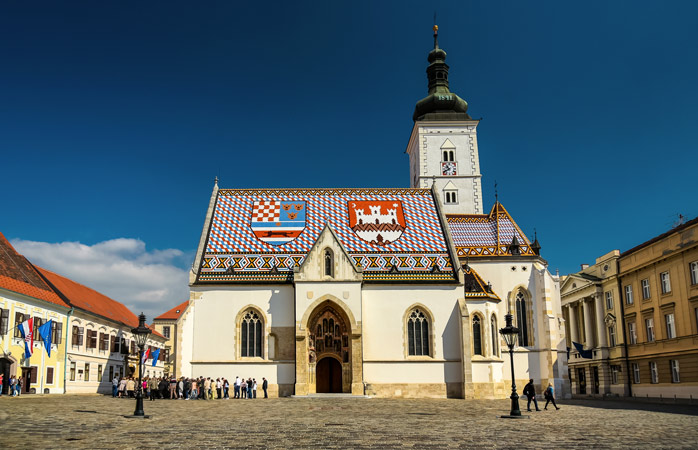 In recent years, Croatia's tiny capital has been promoted from stopover city to a destination in its own right. A charming red-roofed metropolis on the Sava River, it brings together cobblestone streets, boutique ateliers and music-filled cafes for a vibrant, enchanting getaway. The main activity occurs amid Upper Town and Lower Town, the city's historic cores. Stop by the Old Town Gate, enjoy street performances on Strossmayer Promenade and snap some photos of the ancient St. Mark's Church, recognizable by its mosaic roof. There are museums galore, plus the Jarun and Bundek lakes, where daily festivities take place.
Find a flight to Zagreb
Salzburg, Austria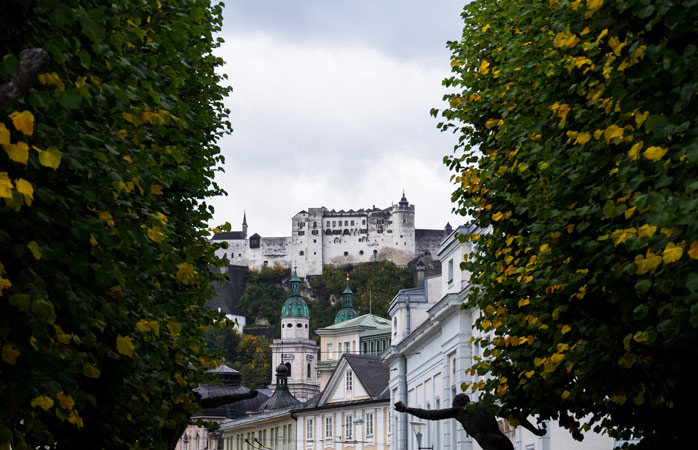 Salzburg is an amiable Austrian escape and a Unesco World Heritage Site – and not least the place where all Mozart lovers converge. Its Old Town is resplendent with baroque architecture and demands painstaking exploration. Get a birds-eye snapshot of it from the Museum of Modern Art, perched on a nearby cliff. The mountain-top Hohensalzburg Fortress offers similar views, plus nightly public concerts. Mozart's Birthplace at No. 9 Getreidegasse and the Toy Museum are among the must-sees in Salzburg. Back in town, tour the gardens of the Schloss Hellbrunn summer palace, and shop at Getreidegasse, a famed ye olde alleyway a stone's throw away from the Salzach River.
Find a flight to Salzburg
Toulouse, France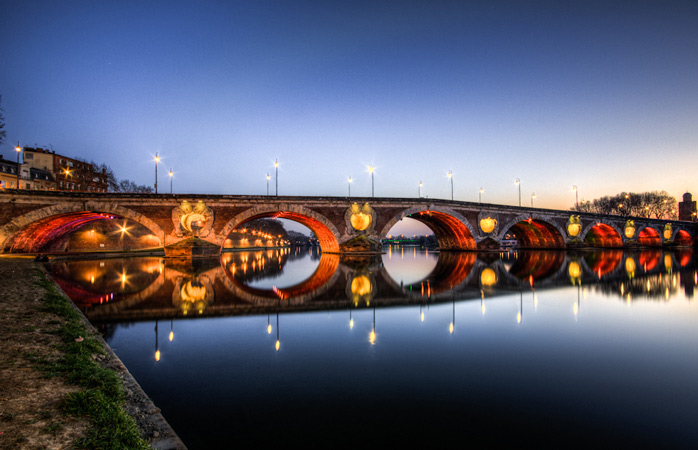 Built from distinctive pink stone, Toulouse aka the 'pink city' is elegantly compact, and thus perfect for exploring on foot.
Admire the mansions left over from its indigo-producing heyday – particularly the Hôtel d'Assézat. Explore the courtyard of the stunning Capitole, then stroll across Pont Neuf, the 15th-century bridge spanning the city's Garonne river. You can also cruise down it by boat. Get insight into the city's Crusades-era past at the Church of the Jacobins and embrace the local arts scene at modern and contemporary art museum les Abattoirs. Traveling for the food? Dine at the two-star Michelin Restaurant Michel Sarran.
Find a flight to Toulouse
Budapest, Hungary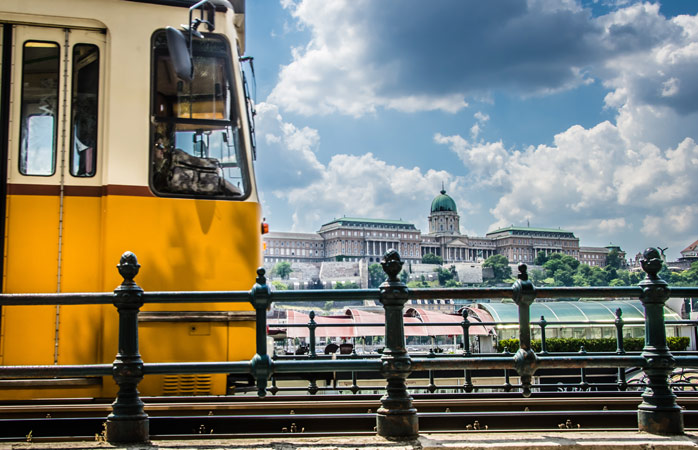 The Hungarian capital, conveniently located on the banks of the Danube, delivers a crash course on architecture through the ages. Baroque, neoclassical and art deco buildings line its celebrated streets, with plenty of cafes and restaurants among them. Head to the often rebuilt Royal Palace, home to key cultural buildings, then depart for the House of Terror, former headquarters of the secret police. Take in the city's famous classical musical scene at the Opera House and ogle immense statues at Memento Park. A visit to a bathhouse, fed by natural springs, is a must after a long day of exploring.
Find a flight to Budapest
Gothenburg, Sweden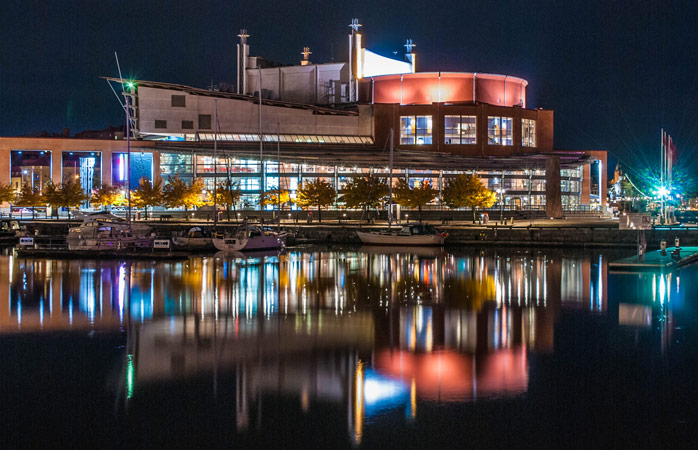 A charming harborside city, Gothenburg is all about wholesome fun. There's even a Volvo Museum!
Hop on a tram and explore the sights at an enjoyable clip. Visit the hilltop Skansen Kronan fortress for military history and ice-cream, then nearby Haga neighborhood for quaint, bohemian wooden houses. Relax at the expansive Slottsskogen park, home to kid-friendly entertainment and stunning azaleas. Thrill seekers should visit the Liseberg Amusement Park, while culture lovers can enjoy an evening at the ultra-modern Göteborg Opera. Planning a longer stay in this Scandinavian country?
Find a flight to Gothenburg
Liverpool, UK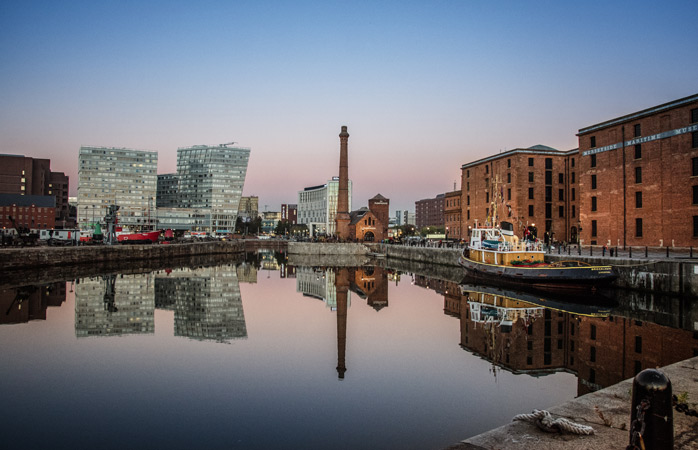 Liverpool is mostly known for soccer and the Beatles, but what you might not know is that it's home to a vibrant maritime city with six Unesco Heritage nods. Head back in time at the world's oldest Chinatown plus the Canning and RopeWalks districts. Learn about the city's trade history at the Merseyside Maritime Museum, then unleash your inner groupie at The Beatles Story museum. Catch a game at Anfield Stadium, a show at the Liverpool Empire Theater and a performance at the Royal Liverpool Philharmonic. Shoppers will love Liverpool ONE, Cavern Walks and Metquarter, while party animals should check out Lark Lane.
Find a flight to Liverpool
Turin, Italy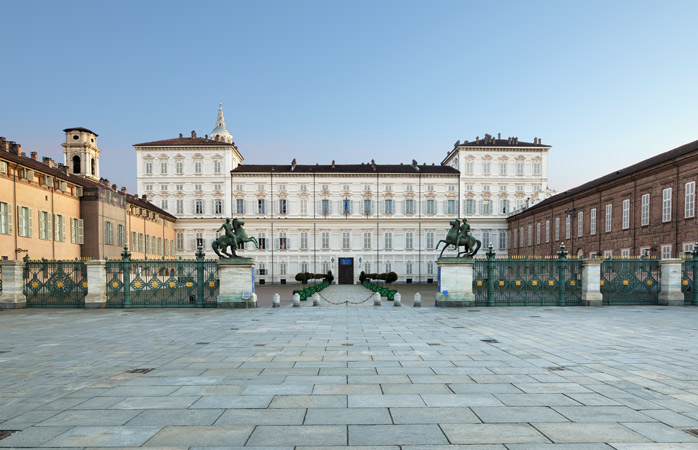 Home to the famous Shroud (the centuries-old linen cloth that bears the image of a crucified man believed to be Jesus), Turin was also Italy's first capital – a well-deserved title for this Piedmont beauty. It's all baroque and art nouveau loveliness, but with plenty of industrial vigor. Home to Fiat, Nutella and the greats of Italian cinema, it has plenty to offer. Explore Italian film history at the National Museum of Cinema housed in the impressive Mole Antonelliana building. If vintage vehicles interest you, stop by the Museo dell'Automobile. Finally, dine at the Quadrilatero Romano, shop at Via Garibaldi and take pictures at the gorgeous Galleria Subalpina. Bellissimo.
Find a flight to Turin
Lausanne, Switzerland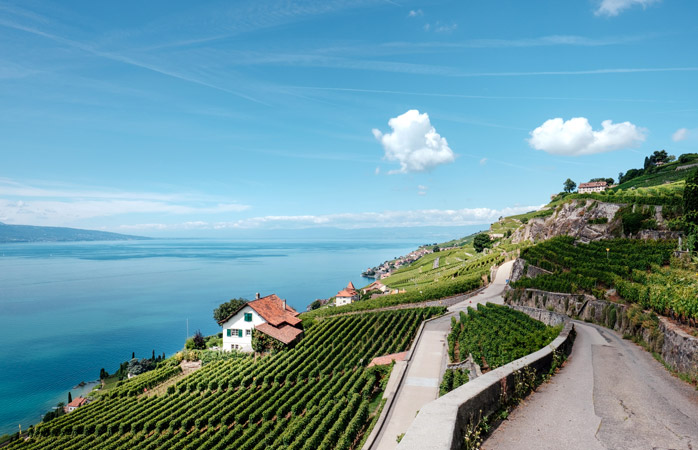 A peaceful stunner on the banks of Lake Geneva, Lausanne combines laid-back resort vibes with cosmopolitan chic. Head to the medieval Old Town, home to a stunning Gothic cathedral and narrow alleys brimming with cafes, chocolatiers and boutiques. There's also nearby Flon, the nightclub and gallery area. Explore an assortment of museums, including Brut, MUDAC and the Hermitage. Many are free on the first Saturday of the month. Enjoy the lakefront views of Ouchy, or book a vintage steamboat tour and cruise the calm waters. If you have time, hike the Sauvabelin Forest, featuring a zoo and viewing tower.
Find a flight to nearby Geneva
Vilnius, Lithuania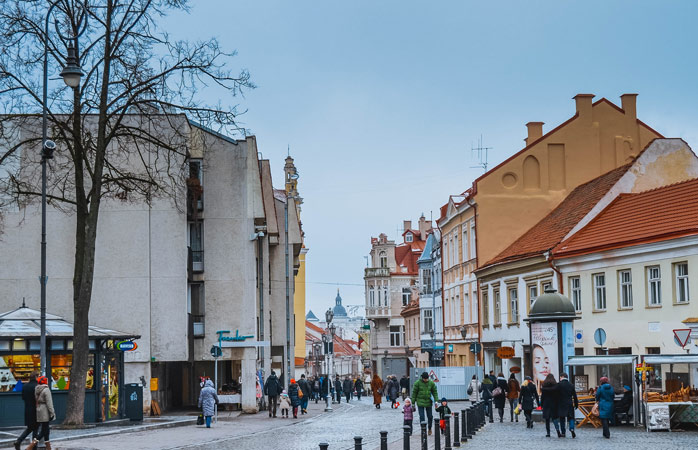 Vilnius, an affordable Baltic getaway, combines a medieval heart with an artsy bar and cafe culture. Cozy and cobblestoned, it's a flat expanse broken by church steeples and a castle-topped mesa. Climb to the Upper Castle from Cathedral Square or via the charming funicular. Creatives will love the Street of Writers and the Užupis District, home to artistic types who have declared it an unofficial republic. Visit, and they'll stamp your passport for you. The famed castle of Trakai is just 30 minutes away – add it to your schedule.
Find a flight to Vilnius
Valletta, Malta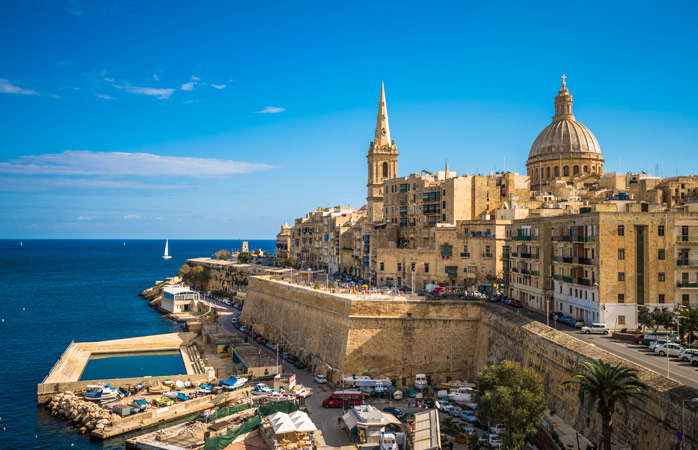 Hosting architectural gems that compete with any grand European city, the Maltese capital is as dignified as it is diminutive. Valletta's history spans the Phoenicians through to the Order of the Knights of St John, and, not surprisingly, crams 320 monuments. Built on a cliff, it's stepped and hilly, so prepare to sweat a little. Visit the incredible Saint John's Co-Cathedral and its museum, home to works by Caravaggio. Picnic at the Upper Barrakka Gardens, enjoying harbor views, and take in a performance at the tiny Manoel Theater. Take the kids to St. George's Square, with its colorful water fountains.
Find a flight to Valletta
Leeuwarden, The Netherlands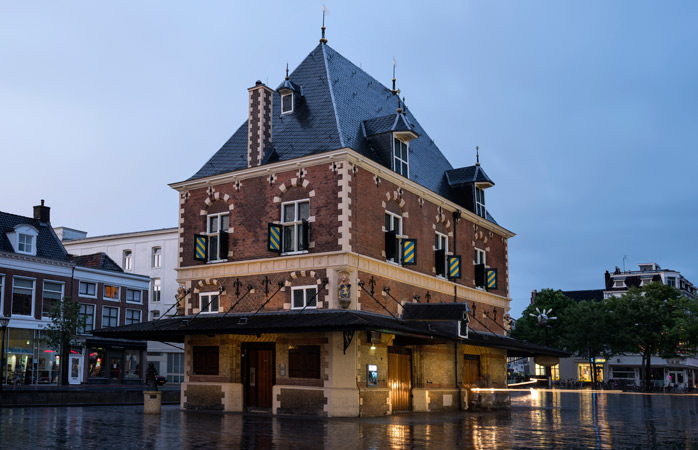 Leeuwarden is a compact delight of sweeping canals, charming alleyways and vibrant cafes – and it's only a two-hour train ride from Amsterdam. Rent a bicycle and explore medieval sights like the Main Church, the old town market Waag and the dramatically leaning Oldehove tower. Visit Blokhuispoort, a former prison now home to the city's artists, who work and perform in its cells. Learn a little Friesland history at the Fries Museum, home to 170,000 local artifacts. When evening descends dine like royalty at the Restaurant Us Heit, located in the former palace of the Stadtholders, then toast to the good times at a pub overlooking Nieuwestad.
Find a flight to Leeuwarden
Find a flight to nearby Amsterdam
Looking for more city-inspired travel?