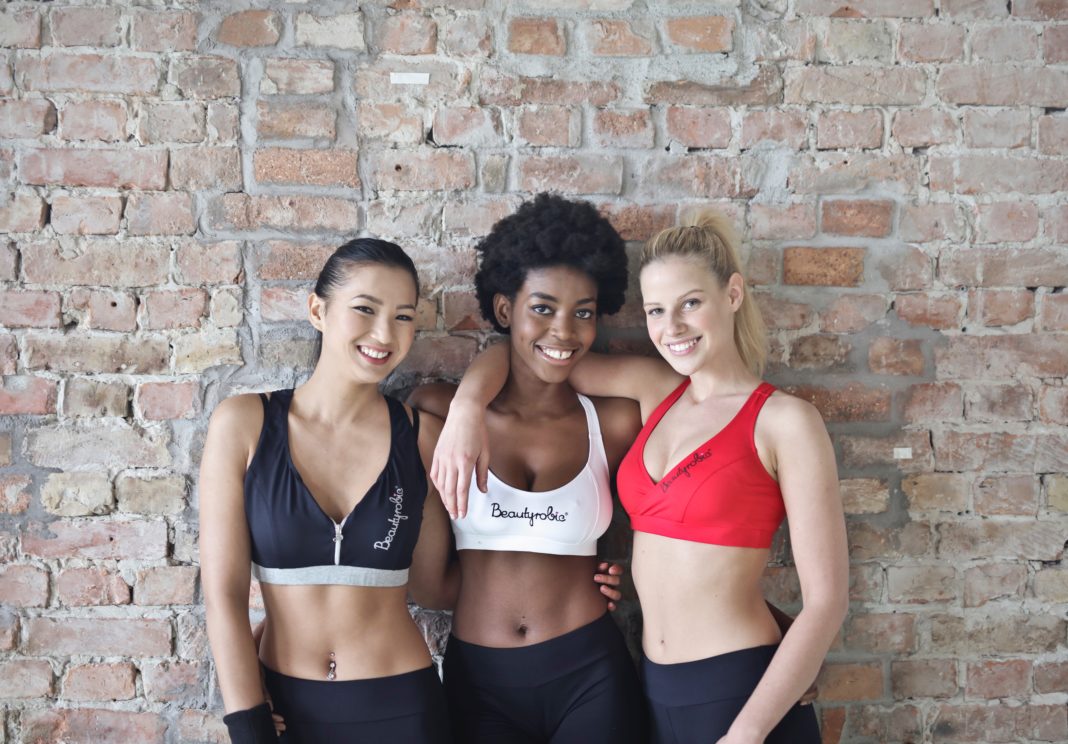 It's pretty much a worldwide fact: women love fashion. From a young age, most of us have enjoyed dressing up in pretty things, and that really doesn't change. From sporty to tomboy to girly, we all love to look great in our own unique way. As the sport of running has really taken off in popularity over the last few years, so too has women's running fashion. What used to be an old pair of black shorts and your boyfriend's gray Harvard T-shirt has now become an entire selection of women's styles, colors and accessories that will make a statement about your personal style, just like your favorite out?t does. In other words, you can still look like yourself even while you're breaking a sweat. Whether you're sporty, quirky, girly or streamlined, there's the right look out there for you. Below are five of the biggest running fashion trends of the day.
1. Running Skirts
It used to be that when it got hot outside you would have no choice but to don either a pair of those 70s style nylon short-shorts, or the all-too revealing compression shorts. Or both together. While a lot of women still love those choices and look great in them, some of us just aren't comfy running in something that either rides up, reveals too much, or looks hopelessly baggy. Enter the running skirt. These velvet-soft wicking fabrics come in an array of colors and streamlined cuts, with compression shorts hidden discretely underneath. Genius. RunningSkirts.com is the front-runner of innovation when it comes to different cuts, lengths and styles of this popular skirt, but you can ?nd running skirts at any athletic store under just about any brand name.
2. Day-Glo
Remember the 80s? Well… the good parts are back. Why wear black and grey when you can glow in the dark? It seems the biggest color trend this year is all about fluorescents. Everything from shoes, tank tops, headbands, gloves, jackets, is stamped with the brightest pinks, greens, yellows and oranges of your favorite highlighter marker. This trend may not last forever but at least while it does, you don't have to worry about not being seen on your night runs.
3. Compression Sleeves
The theory of compression is that it helps increase blood ?ow to the extremities, to speed up muscle recovery. Some runners wear arm sleeves to warm their arms on a cool day, without having to wear an extra layer over their core. Blah, blah, blah. Who cares how they work, compression sleeves look cool. These aren't your grandma's support socks, ladies. The company Zensah offers an array of them in different styles and colors (like day-glo yellow, for example), so now you can look cute while saving your muscles!
4. Fun, Feminine Patterns
Tired of plain old solid colors with boring company logos? Want to make a statement with patterns and prints? Cool clothing companies like INKnBURN, Life is Good and Prana have just the thing. Choose tank tops, tees and skirts in all sorts of designs, from henna-inspired prints to silhouetted ?owers to peacock patterns, and never be bored again.
5. Funky and Unexpected
Just like in everyday life, you are encouraged to show off your personal style when you're on the run. Races and running events are the best places to and a wide range of funky running fashions like cool bandanas, unique footwear, women and men in kilts, inspired color combinations, pajamas and even ballet tutus. Yes, tutus. Running is fun, and dressing for it should be as well. Nothing is against the rules. Go bananas.