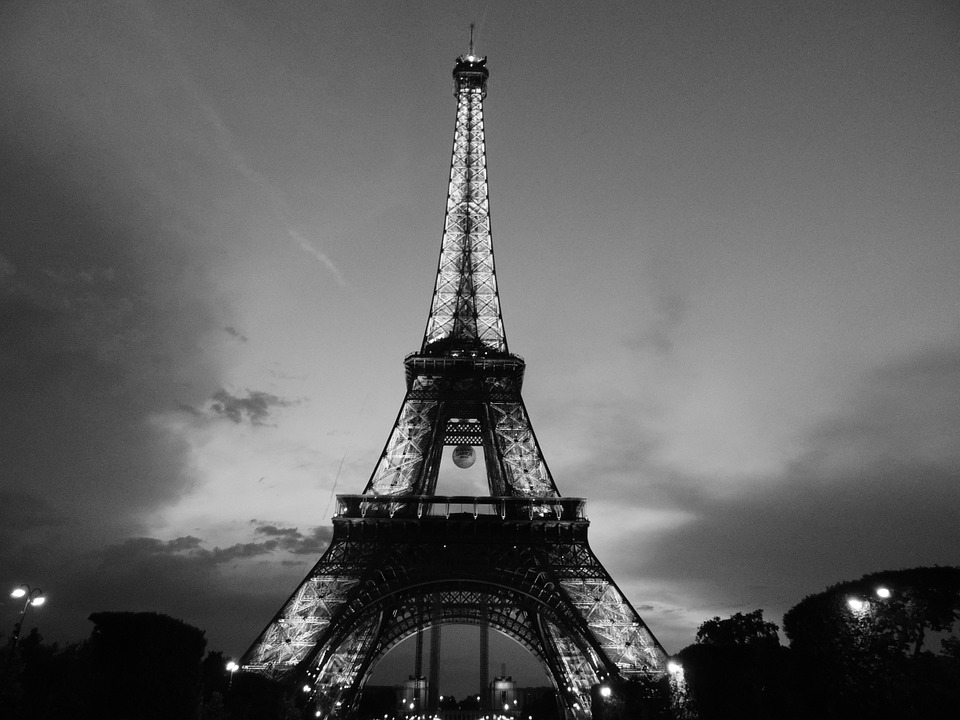 We reviewed the latest independent research to find the
best life insurance policies
, and provide simple explanations of how different types of life insurance work. Compare life insurance limits and prices using the
specialist site Securequotes
.
10 Best Term Life Insurance – level or decreasing
LV= – Flexible Protection Plan
Scottish Widows – Protect Personal
Nationwide Building Society – Multi Protection
Legal & General – Level or Decreasing Term Assurance
Sainsbury's Bank – Level Term Assurance
Barclays – Mortgage Protection Plan
Nationwide – Multi Protection
AA – Mortgage Protection
Royal London – Personal Menu Plan
Aviva – Life Insurance +
VitalityLife – Comprehensive, Primary, Essentials Primary and Primary Cover
You can
get a quote and compare prices for term life insurance at Securequotes
.
10 Best Over 50s Life Insurance
Smart Insurance – Smart Guaranteed Life Insurance (Over 30s)
Legal & General – Over 50s Life Insurance Plan
Sainsbury's Bank – Over 50s Life Insurance Plan
AA – Over 50s Life Insurance Plan
Post Office Money – Over 50s Life Cover
Sunlife – Guaranteed Over 50 Plan (Capped)
Royal London – Over 50s Life Cover
Aviva – Guaranteed Lifelong Protection Plan
Santander – Over 50'S Life Assurance
LV= – 50 Plus Plan
You can
get a quote and compare prices for term life insurance at Securequotes
.
9 Best Whole of Life Insurance
NFU- AIG Whole of Life Insurance
Royal London – Pegasus Whole of Life Plan
Legal & General – Whole of Life Protection Plan
Vitality – VitalityLife
Scottish Widows – Protect Whole of Life Cover
Aegon – Whole of Life Plan
Zurich – Adaptable Life Plan
AIG Life – Whole of Life Insurance or Care Cover
LV= – LifeTime+
You can
get a quote and compare prices for term life insurance at Securequotes
. To create these lists of the best life insurance in the UK, we combined reviews from Fairer Finance on each company's record for claims, complaints, and transparency with ratings on the comprehensiveness of the policy by a separate independent financial services review firm. For the over 50s policies, we looked just at the comprehensiveness of cover because they are guaranteed to pay out so insurers' claims records are not relevant. Our aim is to find the best life insurance policy based on quality, not cost. We've also ranked the best health insurance companies
here
. Read the full Life Insurance guide to learn:
What is life insurance?
How does life insurance work?
How much life insurance do I need?
How much does life insurance cost?
What types of life insurance are there?

Term Life Insurance
Over 50s Life Insurance
Whole of Life Insurance
Critical Illness Cover
Funeral Cover
Free Life Insurance for New Parents

What key considerations do I need to be aware of?

Joint Life Insurance
Medical Conditions and Life Insurance
Lifestyle and Life Insurance Issues
Exclusions
Inheritance Tax
Mortgages
Insurance vs Assurance

Life Insurance Reviews
What is life insurance?
Put simply, life insurance is a way to ensure that your family or loved ones will be financially secure if the worst happens and you are no longer around to provide for them. Understandably, that's not something most of us want to think about, but putting some time and effort into arranging a policy can give you peace of mind and provide much-needed financial security for your family.
How does life insurance work?
A life insurance policy is a contract between you and an insurance provider. As a customer, you pay regular premiums on a monthly or annual basis. In return, the life insurance company promises to pay out a cash sum if you die while the policy is active, provided you meet all of its terms and conditions. It might sound strange to mention terms and conditions – after all, death doesn't respect the small print. But, with life insurance, it really does pay to read the small print. In fact, it's essential. Every provider has its own set of policy conditions and exclusions – for example if death occurs through suicide, a drug overdose or a "risky or reckless act". So please do take the time to read through your policy documents and, if you don't understand something ask the company now… before it's too late.
How much life insurance do I need?
So how do you decide how much life insurance you need… or, if you need it at all? There are three basic questions you need to ask:
Who is financially dependent on you?
How much would your death impact financially on those around you?
What death-in-service benefits does your employer offer?
If you need help answering these questions, many life insurance companies offer detailed guides and calculators on their websites, or you could enlist the help of a financial advisor.
Financial dependents
The first question to ask is who is financially dependent on you? Do you have a partner or children who rely on your salary? Are there other family members who would face financial difficulty if you were no longer around to support them? If you have no financial dependents and are single then you probably don't need to take out life insurance. Since there is no-one you want, or need, to provide for, your premiums could be a waste of money. Some insurance companies offer free life insurance for new parents. However, this may not be enough to cover all costs if the worst happens to you – it may be only enough to cover funeral costs.
Death-in-service
Next, consider the arrangements you already have in place that could offer help to your family if you died. Even if you don't yet have a life insurance policy your employer might offer a death-in-service benefit that pays out a lump sum – often around four times your salary – if you die. If you don't have young children, a large mortgage or other debt this could be all the cover you need but remember, if you move jobs your new employer might not offer the same cover.
How much life insurance cover?
If you've decided you do need life insurance the next step is to decide how much cover you need. Quotes will vary drastically according to the amount of cover you want, so when you compare different life insurance companies, it's essential to always use the same details of how much cover you want and for how long. The key questions to ask are:
How big would the impact be on your dependents if you died?
Do you have a mortgage you need to cover?
Do you or your family have other debts?
Do you have savings your family could use?
Is there any future spending you need to plan for, e.g. education costs for your children?
What unforeseen costs might arise, for example, the cost of arranging a funeral?
A simple rule of thumb is to cover 10 times the main breadwinner's income, but of course that's just a guide and everyone's situation is different. Ten times a salary might sound a lot but remember that inflation eats into the value of any payout. Read our guide to the best income protection insurance to find out about that specific product.
The average cost of life insurance
Life insurance costs around £5 to £10 a month. Your premium will depend on your policy and the amount of cover it offers, and personal circumstances such as your age and whether you smoke. It is possible to pay more than this if you are over 50. Aviva allows older customers to choose a monthly premium from between £7 and £50 a month. In this case, the more you pay, the larger the life insurance payout. If you add critical illness cover it will increase the cost of your cover, sometimes by a similar amount to the life policy. Most life insurance premiums are fixed so the monthly premium will never increase. Life insurers should tell you how long it will take for you to pay as much in premiums as the policy will pay out when you die. It is always worth shopping around and making sure you're fully informed about what you're paying for.
Types of life insurance
Instead of simply looking for the cheapest life insurance you can find, it's important to work out which type of life insurance is right for you. Here's a list of the key types of life insurance, all of which we will explore in more detail. Most life insurance companies will offer most, if not all, of these different types of cover and so you can also do more research by visiting their websites or specialist comparison site
Securequotes.
Always decide which type of life insurance cover you want to buy before you start searching for online quotes because the price of premiums can vary a lot depending on the type of policy.
Level term life insurance
Decreasing term life insurance
Over 50s life insurance
Whole of life insurance
Funeral cover
Life insurance with critical illness cover
You can
get a quote and compare prices for term life insurance at Securequotes
.
Term life insurance
Term life insurance can often offer the best value for those looking for cheap life insurance. Put simply, term insurance does what it says on the tin: it insures you for the term of the policy, paying out if you die before the policy ends. If you don't die and the policy ends, the premiums you've paid will not be returned. There are two main types of term insurance: level-term life insurance policies and decreasing-term life insurance policies.
Level term life insurance
A level-term life insurance policy pays out the same pre-specified lump sum if you die, regardless of whether you die at the beginning, middle or end of the term. The cover remains the same throughout the life of the policy and the monthly or annual premiums usually remain the same too. This type of policy can be the best solution if you are looking to cover interest-only mortgages that are not covered by an investment vehicle or endowment policy. In the UK, comparison websites often use level term life insurance as the basis for producing life insurance quotes, but it's not always the best route to keeping costs down (see below on why decreasing term life insurance can be cheaper).
Decreasing term life insurance
With a decreasing term life insurance policy, the amount of cover decreases over time, although the premiums are usually fixed and remain the same for the duration of the policy. This type of life insurance is often used to cover debt that will reduce over time, for example, a repayment mortgage where the outstanding balance will gradually get smaller. If you are looking for cheap life insurance then, provided you understand that your cover will decrease over time, decreasing term life insurance can be a good idea as it is often significantly less expensive that level-term cover. As well as mortgage cover, this type of policy is also useful for inheritance tax planning purposes.
Life insurance with other benefits
It is also worth mentioning a new breed of life insurance created by Vitality (which used to be part of Prudential). They provide term and whole of life cover in a similar way to other providers, and the insurance behaves as described above. However, Vitality believes it is their responsibility to help you lead a healthier life, which in turn it hopes will lead to fewer claims. It does so by providing additional benefits such as discounted gym membership or cashback rewards if you stay active. We like their idea, however, make sure the underlying life insurance policy is still fit for your needs.
How much does term life insurance cost?
As with any type of insurance, costs vary widely and it makes sense to read as many life insurance reviews as possible and before you sign on the dotted line, make sure you have gathered multiple quotes. In general, though, life insurance costs start at around £4/£5 per month, rising with age, the size of the policy, medical complications or lifestyle factors such as smoking. Life insurance online quotes are a quick and easy way to compare costs and benefits across multiple providers, but always make sure you are comparing like with like. Life insurance comparison websites can be a good place to look too, but remember that the information they show to compare life insurance companies is relatively basic so do your own life insurance research too. You can
get a quote and compare prices for term life insurance at Securequotes
.
Over 50s Life Insurance
Also known as "lifelong protection", Over 50s life insurance is a specific type of policy created for 50 to 80-year-olds. Instead of all of the usual health questionnaires, medical questions or assessments with doctors, everyone aged 50 to 80 is guaranteed acceptance. For this reason, it is also referred to as "no-medical life insurance". Premiums are usually fixed and will stop at the age of 85 or 90, with cover then continuing to last for the whole of the policy holder's life. But beware! Over 50s life insurance usually has a qualifying period – often 12 or 24 months. If you die during this initial period you may have any premiums paid returned to you but will not get the benefit – i.e. the cash lump sum. While you might still be eligible for a return of premium, life insurance companies will all have individual rules so, once again, read the small print.
How much does over 50s life insurance cost?
It is possible to arrange over 50s life insurance cover from around £7 per month but remember, the more cover you want, the more you'll need to pay. While "no medical" life insurance policies guarantee acceptance without medical screening, costs can still vary depending on your age, how long you're expected to live and how much cover you need.
Whole of life insurance
With whole of life insurance the clue is in the name – this type of life insurance policy provides cover for the whole of your life. You pay a premium each month and, in return, the policy pays out a lump sum when you die. With whole of life policies, the insurance provider invests your premiums into a life fund that spreads its investment across the stock market, bonds, property and cash. It then uses the fund to pay out when customers die.
Whole of life insurance pros and cons
A key benefit of whole of life insurance cover is that you are guaranteed a payout because the policy lasts for the whole of your life. But an important thing to remember is that if the if the fund's investments perform poorly and the provider is concerned that there is not enough money in the pot to cover everyone's payouts, you may be asked to increase your premiums – despite the fact that the cover you receive stays the same.
Controversy over cuts to cover
In the first half of 2016 the financial ombudsman received thousands of complaints about whole of life policies. Part of the reason is that many companies are slashing the levels of cover their schemes offer while asking customers to pay the same premiums. This is because premiums and sums assured are reviewed, usually after 10, 15 and 20 years. Many customers who already have whole of life policies feel they were not properly informed about the reviews and thousands were understandably annoyed when they received letters informing them about cuts to their cover. The Telegraph spoke to one customer whose life and critical health cover was slashed from £113,500 to £36,950, despite paying Sun Life of Canada monthly premiums of £31.60 for 20 years. It's important to understand exactly how a life plan works before you take it out so make sure you speak to potential insurers about cover and premium reviews. If you have been hit with a reduction to your cover it may be worth looking at increasing your premium to get more cover or just shopping around for another provider or type of policy.
How much does whole of life insurance cost?
It is possible to arrange whole of life insurance cover from around £5 to £10 per month but many things affect how much you will pay, for example, your age, sex and health and whether or not you are a heavy drinker or smoker. Basically, the higher the risk of dying young, the higher the premium you will pay. Typically women pay less because they often live longer. The total cost of plans also depends on whether payments stop at a set age or continue indefinitely. If you continue paying premiums until you reach the grand old age of 100, for example, you may find that your cover has come at a high price! Online quotes provided by comparison websites don't always take this into account so make sure you click through to read the full policy details for each life insurance company.
Comparing whole of life insurance with term life insurance
The majority of people who pay for life insurance opt for term insurance that runs for a set period of time and often they are right to do so. Term insurance is usually a lot cheaper than whole of life cover and many people in their 60s, 70s or 80s have much less need to provide life cover for loved ones. The main reason that people take out whole of life cover is to help cut their family's inheritance tax bill (IHT). If you take a whole of life cover policy and write it into trust, your beneficiaries receive a tax-free cash lump sum that they can use to pay the IHT bill. Tax planning is complex, however, so always think about taking specialist advice about how to put life insurance in trust.
Life insurance with critical illness cover and the best critical illness insurance
Lots of people decide to take out critical illness insurance at the same time as taking out life cover. Critical illness cover pays out if you die, become terminally ill, or are diagnosed with a serious illness. As soon as one of these happens, the policy ends. Family life insurance with critical illness cover provides this type of cover for multiple family members within the same policy. Life insurance with critical illness policies vary widely in terms of which conditions are covered, with some far more comprehensive than others. The average policy covers around 35 illnesses, while the most comprehensive might cover over 150. It is also important to look closely at the list of conditions – for example, some forms of cancer are not included because they are easy to treat and most people recover. Likewise, mild strokes and heart attacks might not be considered severe enough to warrant a policy paying out. It always makes sense to read through the exclusions and ensure you are well informed before any policy begins. Premiums depend on how likely you are to fall ill so many providers will ask applicants to fill out health questionnaires or have a check up with a doctor. You can often reduce the cost of critical illness cover by quitting smoking, losing weight or generally adopting a healthier lifestyle. Always update your provider if your circumstances change as you might be in for a nice surprise. Points to note:
Premiums are usually fixed for the duration of the policy, but some do have "reviewable" premiums that are re-set regularly so it pays to check.
There is no cash in value. If you don't fall ill during the policy you don't get anything back. Critical illness cover is often cheaper if you buy it alongside life insurance but bear in mind you may only receive one payout i.e. if you become seriously ill and the policy pays out, you will no longer have life insurance in place.
It is important to be honest and fill out forms carefully and accurately. The better the information you supply, the better your chances of a successful payout if the worst happens.
Finally, your cover will stop as soon as you cease to pay premiums so always be sure you can afford the insurance and check that direct debits don't get cancelled by mistake.
It is possible to buy standalone critical illness cover. Here are some of the best critical illness policies in terms of being the most comprehensive on the market:
Aegon – Personal Protection
AIG Life – YourLife Plan Critical Illness with Term Assurance
Aviva – Critical Illness +
Connells – Critical Illness Cover
Countrywide – Protect+ Critical Illness Cover
Legal & General – Multi Protection
Old Mutual Wealth – Protect
Royal London – Personal Menu Plan
Scottish Widows – Scottish Widows Protect Personal
VitalityLife – VitalityLife Primary or Comprehensive Cover
You can
get a quote and compare prices for term life insurance at Securequotes
.
Funeral cover
While not the brightest of topics, it is important to take time out to think about how your family will pay for your funeral. After all, in the aftermath of your death there will be plenty to organise without unnecessary financial worries. Life insurance to cover funeral costs can be a simple way to ensure there is enough cash to pay for your funeral, but remember that just as the cost of living rises, unfortunately, the cost of dying is getting more and more expensive too. Your options:
Life insurance with funeral cover plans
Whole of life insurance policies pay out an agreed amount on your death and some people take out such policies simply to cover the cost of their funeral. They are often advertised as "over-50s" plans but anyone over the age of 16 is eligible to take one out. Remember: there is likely to be a delay between your death and any life insurance policy paying out.
Funeral plan
Some people prefer a pre-paid funeral plan, from a company like Golden Charter. These are often marketed on the basis of "freezing the costs" of a funeral but do take care to note which expenses are and aren't covered. Also, ask what happens if you die overseas or the provider goes out of business. It's worth bearing in mind that by spreading the cost over many years you may well pay more overall. We've written a guide to the best funeral plans here.
Pay out of your estate
If you are planning on using your savings to cover funeral costs make sure the money is held in a joint account that your family can access after your death (the type of account where the surviving joint owner immediately takes over sole account ownership and can continue to withdraw money without assets being frozen).
Free Life Insurance for New Parents
Some insurance companies offer free life insurance for new parents. This means that they will give you a certain amount of money if you pass away before your child is of a certain age and you won't have to pay a premium or any excess. They usually last for one year from when you are accepted on to the policy. Both you and your partner can apply, meaning you are both covered if something happens to you. Some insurers who offer this are:
Aviva £15,000 cover for each parent with a child under the age of four
Post Office £15,000 for each parent with a child under the age of four
Legal and General £15,000 for each parent with a child under the age of five
Sainsbury's £15,000 for each parent with a child under the age of five
None of the companies above require you to enter any payment details when you apply, and the application is relatively easy. However, you must be a UK resident and not have received a positive diagnosis of HIV or been treated for cancer within the past 12 months. Most will have a minimum and upper age limit for the parents as well as the children. The range for parents is usually 18 to 45, but some allow you to be older. The Post Office, for example, has an upper age limit of 66. Generally, the insurer won't pay out if you die from taking your own life, from any condition you had in the 12 months before the policy was taken out or from alcohol or drug abuse. Bear in mind, even £15,000 is a relatively small life insurance payout and may only be enough to pay for a funeral and any other costs related to a death. If you are looking for cover that would pay off a mortgage or support your family, it may be worth also considering a policy you have to pay for.
Key considerations
You might think that comparing the types of life insurance listed above is enough hard work to be getting on with, but before you start churning out life insurance quotes on the comparison websites, there are a few other things to be aware of. Here's our list of key considerations to bear in mind.
Joint life insurance
Medical conditions and life insurance
Life insurance exclusions
Life insurance and inheritance tax
Life insurance and mortgages
Life insurance vs. life assurance
Joint life insurance
When you take out life insurance cover, you usually have the option to choose between a single policy and a joint policy for couples. If you and your partner are both taking out a policy at the same time then it can sometimes be cheaper to opt for a joint policy, but be aware that it will only pay out once, usually on the first death.
Joint life insurance policies pros and cons
Pros
Often cheaper than two single policies
Easier than setting up two separate policies
Cons
Only one payout, usually on the first death. Single policies pay out twice.
If you split up with or divorce your partner you will need to remember to cancel the cover and arrange two single policies. As you are likely to be older, and potentially less healthy than when you took out the first policy, the premiums might be higher.
Single policies pros and cons
Pros
Potential for two payouts, one on each death
No need to buy a new policy if you break up with your partner
Cons
Often more expensive than a joint policy
If you don't have children or other financial dependents, you may not need a second payout as there would be no one to provide for.
Medical conditions and life insurance
Any life insurance quote will depend heavily on the information you supply and medical information is of particular interest. For example, for customers with diabetes life insurance is likely to be more expensive or complicated to arrange. It seems unfair, but unfortunately, cheap life insurance might be harder to find if you have suffered from anyone in a long list of long-term or serious health problems. Customers applying for life insurance with
CKD
(Chronic Kidney Disease), for example, can find life cover hard to find or extremely expensive, as can sufferers of many other long-term diseases. If you are applying for life insurance after stroke or have one of the conditions mentioned above, consider joining forces with other people in the same position. By joining a specialist group for people like you, it's possible to share information, campaign for policy change or simply supporting each other in coping with difficult medical conditions. Take a look through Bought By Many's groups to see if there is a group for people like you and, if not, ask us to start one. With life insurance, heart conditions can raise the cost of arranging cover but if you campaign alongside other people with a similar medical condition, insurers can sometimes be persuaded to adapt policy restrictions or offer special deals.
Lifestyle and Life Insurance issues
While medical conditions and terminal illness are the most difficult issues to resolve, lifestyle choices also significantly affect life insurance premiums. At the extreme end, lifestyle factors can cause serious medical problems. For example, when applying for life insurance, cirrhosis caused by heavy drinking could leave you paying over the odds. But it's not just extreme habits that matter. Being overweight or smoking can drastically increase the cost of arranging life cover. And it's not just smoking – vaping may also affect the cost of your life insurance. Most life insurance companies treat vaping the same as smoking, as they usually ask about nicotine consumption rather than smoking cigarettes. This means that your premium might be affected. According to a survey we conducted, 43% of vapors are unaware they may be paying more because they vape, despite Public Health England's finding that e-cigarettes are believed to be 95% less harmful than smoking. For more information on this, check out our article on how vaping can affect your insurance premium. Or, take a look at our group for health insurance through Securequotes, which offers a 10% cashback deal for vapers. But don't be tempted to hide the truth about your lifestyle choices. Life insurance companies do not have to pay out if an applicant has hidden important details when applying for cover. Saving money in the short term is pointless if the policy fails to pay out when you die, so weigh up the cost of the life insurance premiums with the likelihood of a successful pay out. Most life insurance review websites or online quotes include information on what percentage of claims are successfully paid out, so it should be relatively easy to compare the statistics across multiple providers.
Life insurance exclusions
Unfortunately, some life insurance companies exclude certain people from cover if they are considered too high a risk. Here are some reasons that insurers may choose to turn down an application for life insurance:
You work in a "high risk" job
You regularly take part in "high risk" leisure activities
You have serious health problems such as cancer or diabetes
You are a heavy smoker
Some life insurance policies also state that they will not pay out if death occurs under the following circumstances:
If the insured party's death is due to alcohol or drug misuse
If the death occurs as a result of involvement in war or terrorism
If the death is the result of suicide or self-inflicted injuries
If the death is the result of gross negligence or a similarly reckless act
However, not every company has the same rules. If you think you may be affected by an exclusion listed above make sure you read all policy documentation very carefully and seek financial advice where necessary. Finally, life insurance companies have the right to cancel a policy or refuse to pay out if the applicant is considered to have lied or hidden "material facts" when applying for cover. It always pays to tell the truth.
Life insurance and inheritance tax
It's possible to use life insurance to help plan for any inheritance tax bill that your family may be liable for by setting up a whole of life policy and specifying that the policy is held in trust but tax planning is complex so always seek advice.
Life insurance and mortgages
Covering the cost of a mortgage is the reason that many people first decide to take out life insurance cover. These days, most people opt for a repayment mortgage in which the outstanding debt reduces over time. If this applies to you, then read the section above on decreasing term life insurance as this might offer the best route to cheap life insurance cover.
Life insurance vs. life assurance
You will often hear people use "life insurance" and "life assurance" interchangeably, as if they mean the same thing. In fact, they do mean slightly different things so it is important to be aware of the difference. Life insurance refers to a policy that pays out
if
something happens to you, whereas life assurance pays out
when
it does. So, for example, a life insurance quote will show the costs of taking out life insurance cover for the next 10 years. If you die during those ten years, the policy will pay out provided you meet any terms and conditions. At the end of the ten years, once the policy has expired, you are no longer insured. With life assurance, however, you are covered right up until your death, for example through a whole of life policy.